Love You Thousand Times : Korean Drama
Salam semua...
Drama dari SBS yang baru sahaja ditayangkan dekat One HD.Plot drama ni lebih ke arah masalah family.Walaupun drama ni ada 55 episode,ranking drama ni boleh dikatakan agak okay sebab average setiap episode rank bawah daripada 5.Drama ni dah lama kat korea.Tahun 2009 lagi tapi baru ditayangkan kat Malaysia.Syuk pun belum tengok lagi drama ni sebab tak ada masa tapi dengar tajuk macam best.
Sinopsis drama ni
Baek Sae Hoon and his wife, Lee Sun Young, desperately try to conceive a child but are unsuccessful. Sae Hoon's mother goes to Sun Young and asks that she consider surrogacy as a way of conceiving a child without Sae Hoon's knowledge. This is where Go Eun Nim comes in. She is their surrogate mother carrying their child but things become complicated when she later falls in love with Sae Hoon's younger brother, Kang Ho.
Lee Soo Kyung as Go Eun Nim
Jung Gyu Woon as Baek Kang Ho
Go Eun Mi as Lee Sun Young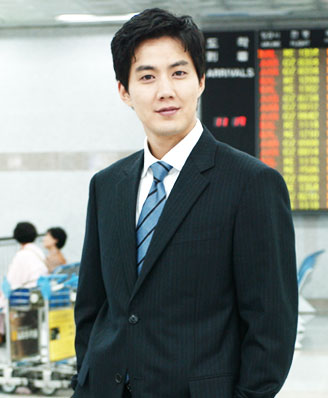 Ryu Jin as Baek Sae Hoon
Sesiapa yang ada One HD tu bolehlah tengok hari Khamis & Jumaat sebanyak 3 kali ulangan,pukul 11.10 pagi,5.30 petang & 11.30 malam.Video review,tapi pendek je.