Sungha Jung Fingerstyle Guitarist
Salam semua...
Siapa kenal Sungha Jung,salah satu fingerstyle yang popular sekarang ni.Dia juga merupakan artis Youtube kerana popular setelah videonya menjadi bualan ramai.Sungha Jung ni berasal dari Korea Selatan dan dilahirkan pada tahun 1996.Walaupun berusia muda,tapi dia ni sangat pandai main guitar dan bila korang dengar dia petik gitar.Mesti rasa kagum habis.Nak dengar?
Pirates of The Carribbean
Gempak kan dia main gitar.Sangat awesome.Sebab jari dia lagu je petik gitar tu.Masa video ni dirakam,umur dia baru berapa tahun je.Tapi dah macam profesional.Dia dapat banyak tajaan disebabkan skill yang ada pada dia.Walaupun tak menyanyi tapi dia dah pun keluarkan 2 buah album.Bakat yang ada tak dipersiakan.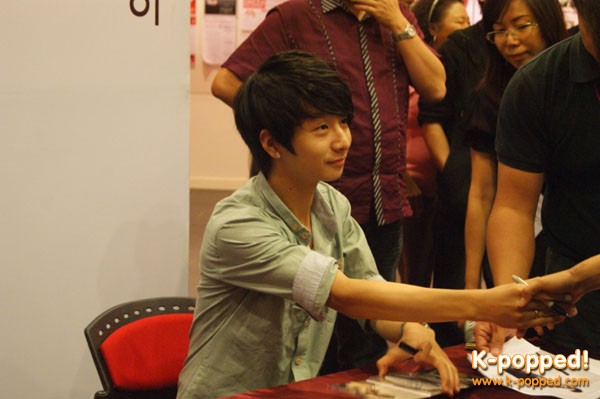 Sesi berjumpa peminat di Malaysia
Baru-baru ni dia telah melawat Malaysia untuk adakan persembahan di Pulau Pinang.Banyak jugal lagu yang dipersembahkan antaranya lagu Big Bang,lagu Jason Mraz dan lain lagi.
Best betul versi instrument gitar ni (someone like you)
Memang sangat berbakat dia ni walaupun muda lagi.Tawaran untuk buat persembahan bukan saja di Korea Selatan tapi di negara-negara lain seperti Singapore,Malaysia dan lain lagi.Bagi siapa yang nak tengok semua video dia boleh pergi Youtube
Sungha Jung
.